WHERE INNOVATION DRIVES BETTER RESULTS: JASON JOHNSON RACING (JJR) UNVEILS THE DISSOLVALLOY #41 MAXIM FOR SELECT RACES THROUGHOUT THE 2018 RACING SEASON AGAINST THE WORLD OF OUTLAWS
ROCKY MOUNT, MISSOURI (February 3, 2018) – Success is normally found at the crossroad where opportunity meets need. Since 2013, through an innovative approach and design, Dissolvalloy has been revolutionizing the industry with an entirely new frac ball while driving meaningful results for their customers. They have also been an important and valued part of Jason Johnson Racing (JJR) and in 2018 will be a featured sponsorship partner.
Since their introduction to the industry 5 years ago, over 150,000 revolutionary Dissolvalloy disintegrating frac balls have been successfully deployed in thousands of horizontal frac completions in the United States and Canada. In each deployment Dissolvalloy has shown significant superior performance over typical conventional plastic and metallic frac balls to establish Dissolvalloy's reputation as the leader of the frac ball revolution.
In addition to their frac balls, which features their dissolving technology, Dissolvalloy has expanded their forward thinking and innovation to now offer dissolving material for plugs, slips, cones and basically any downhole tool that would benefit their customers by dissolving.
This acute focus on driving superior performance and results has created a common area of focus for both Dissolvalloy and Jason Johnson Racing (JJR) in 2018. Dissolvalloy will be JJR's featured sponsorship partner at specific races on our schedule in the designated geographic areas that help drive their business and products.
Dissolvalloy is headquartered out of Porter, Texas, and everyone on the JJR team is excited to display their colors and brand each time Jason and the team have the opportunity to represent them throughout the season.
Scottie McDonald, the founder of Dissolvalloy, shared his insight into their support and relationship with Jason Johnson Racing by explaining, "Jason and I have known each other for a long time. As we both grew in our personal and professional lives, we found a way to reconnect through our businesses." He continued, "I appreciate JJR's approach to everything they do. I feel that JJR and Dissolvalloy are matched in our efforts to get the best results for our respected partners. We look forward to continued success together."
The JJR #41 team is eagerly anticipating dressing up their Maxim entry in the Dissolvalloy blue color scheme. Jason highlights, "Dissolvalloy has been an unwavering supporter of our racing team and efforts for quite some time." He continued, "To be able to recognize and represent Scottie McDonald and Dissolvalloy in a meaningful way this season is very important to me and our entire team. Their innovation and drive to succeed in their industry matches our goals and desire to succeed against the best in the business racing in the World of Outlaws Craftsman Sprint Car Series!"
Jason will be driving the Dissolvalloy featured car through North Dakota and South Dakota, plus at select events in Ohio and Western Pennsylvania in the fall. Be sure to come out to catch the JJR team driving results in the Dissolvalloy #41 Maxim at these events:
June 15 – River Cities Speedway – First Leg of the Northern Tour – Grand Forks, North Dakota
June 17 – Nodak Speedway – Magic City Showdown – Minot, North Dakota
August 17 – River Cities Speedway – Second Leg of the Northern Tour – Grand Forks, North Dakota
August 18 – Red River Valley Speedway – Duel in the Dakotas – West Fargo, North Dakota
August 24 – Black Hills Speedway – Rushmore Outlaw Showdown – Rapid City, South Dakota
September 21 – Eldora Speedway – BeFour the Crowns Showdown – Rossburg, Ohio
September 22 – Lernerville Speedway – Commonwealth Clash – Sarver, Pennsylvania
October 14 – Eldora Speedway – #LastCallForThemAll – Rossburg, Ohio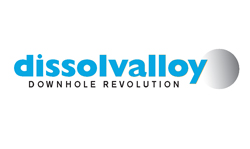 Driving Results through Innovation with Dissolvalloy!
In addition to Dissolvalloy Downhole Revolution, we are pleased to represent all of our dedicated and loyal supporters:
Mesilla Valley Transportation (MVT); Saich Family; Jonestown KOA; Waco Metal; Fischer Body Shop; Maxim Racing; Pro Powder Coating (PPC); Valvoline; P1 Performance Racewear; All Pro Aluminum Cylinder Heads, Inc.; AutoMeter; Bell Racing USA; Brown & Miller Racing Solutions (BMRS); Chalk Stix Torsion Bars; Crow Enterprizes, Engler Machine & Tool, Inc.; Fibreworks Composites; FK Rod Ends; Factory Kahne Shocks; Fuel Safe Systems; Greber Racing Components; Hoosier Racing Tire; ISC Racers Tape; K&N Filters; Kistler Racing Engines; KSE Racing Products; Max Papis Innovations (MPI); MSD Performance; Schoenfeld Headers; Shell Shock Paint; Vortex Racing Products; WELD Racing; Wilwood Engineering; Winters Performance Products; and, www.racediecast.com.