TURNING WRENCHES AND HEADS IN KNOXVILLE: PHILIP DIETZ, CREW CHIEF OF THE JJR #41 TEAM, GETS WELL DESERVED RECOGNITION AS THE CREW CHIEF OF THE 2019 KNOXVILLE NATIONALS
ROCKY MOUNT, MISSOURI (August 14, 2019) – As the confetti and excitement still linger from an incredible week at the Marion County Fairgrounds for the 59th running of the Knoxville Nationals for David Gravel and the JJR #41 team, we wanted to celebrate and acknowledge a critical part of our team – Philip Dietz. Philip was recognized after the team's victory as The Crew Chief of the Knoxville Nationals. This is the second time he has been recognized, the first was in 2016 when he won the event with his cousin the late Jason Johnson.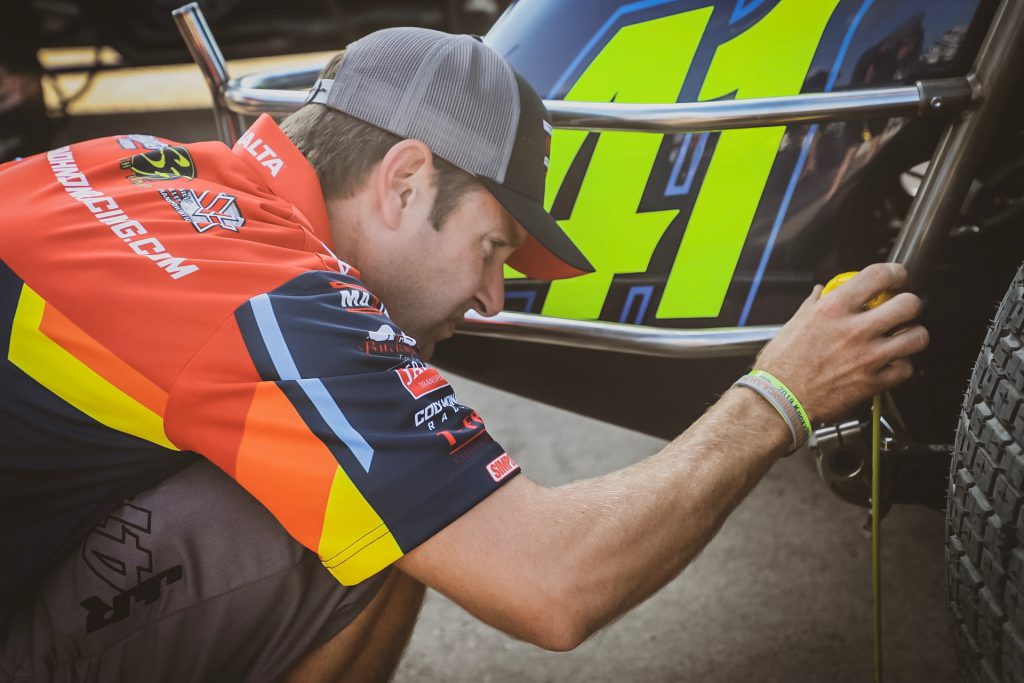 His second win in this event has put him in the history books on an elite list with the likes of Karl Kinser, Ricky Warner, Jimmy Carr, Taylor "Pappy" Weld, Bob Trostle, Davey Brown Sr., and Scott Gerkin as crew chiefs whom have won the Knoxville Nationals multiple times. These eight individuals all are known for their expertise and talents turning the wrenches on sprint cars, but also for their relentless and unwavering work ethic.
KNOXVILLE NATIONALS WINS BY CREW CHIEF:
14 – Karl Kinser – 1974, 1980, 1981, 1982, 1986, 1987, 1988, 1991, 1992, 1993, 1994, 1996, 1999 and 2000
10 – Ricky Warner – 2006, 2007, 2008, 2009, 2011, 2012, 2013, 2014, 2015 and 2017
4 – Jimmy Carr – 1998, 2001, 2003 and 2004
3 – Taylor "Pappy" Weld – 1963, 1964 and 1965
2 – Bob Trostle – 1977 and 1980
2 – Davey Brown Sr. – 1984 and 1985
2 – Scott Gerkin – 1995 and 2002
2 – Philip Dietz – 2016 and 2019
In addition, the next elite list shrinks a little more as Philip also becomes one of only four crew chiefs to win the event with more than one driver – Jason Johnson (2016) and David Gravel (2019).
KNOXVILLE NATIONALS WINS BY CREW CHIEF WITH MULTIPLE DRIVERS:
Taylor "Pappy" Weld – Drivers: Greg Weld and Kenny Weld
Bob Trostle – Drivers: Doug Wolfgang and Steve Kinser
Karl Kinser – Drivers: Dick Gaines, Steve Kinser and Mark Kinser
Philip Dietz – Drivers: Jason Johnson and David Gravel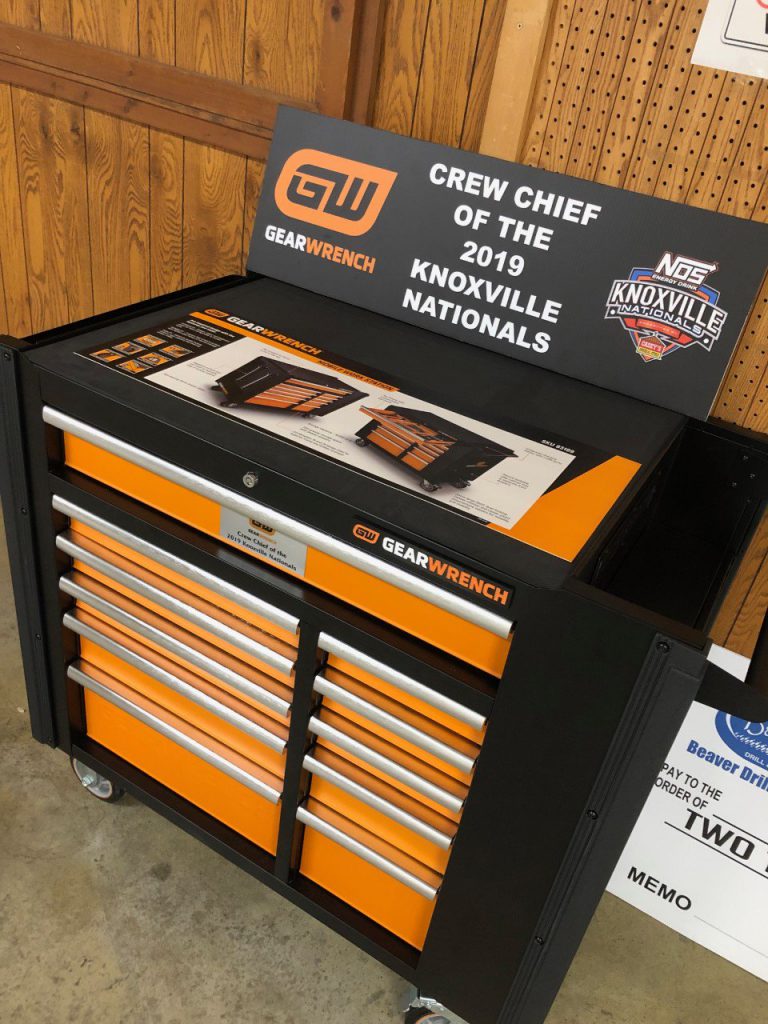 A truly great honor for an incredibly hard-working and humble person. Everyone at Jason Johnson Racing (JJR) is proud of Philip Dietz and all of his accomplishments!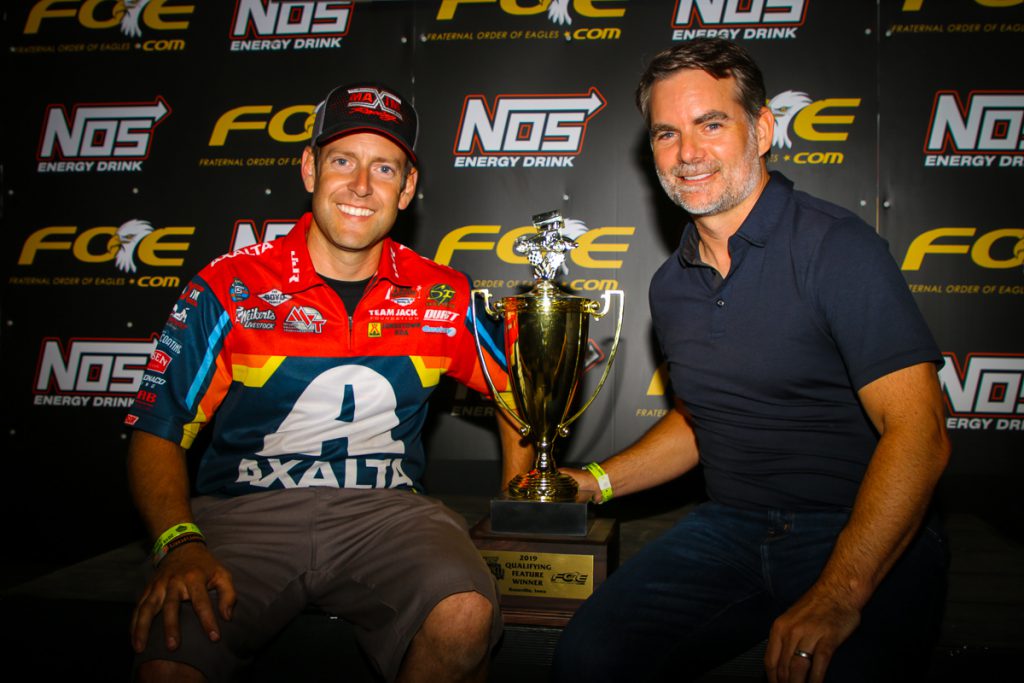 We are proud to represent all of our dedicated and loyal supporters:
Mesilla Valley Transportation (MVT); Saich Family; Jonestown KOA; Dissolvalloy Downhole Revolution; Weikert's Livestock; J.R.C. Transportation, Inc.; Durst Inc.; Maxim Racing; The Boyd Family; Pro Powder Coating (PPC); Waco Metal; High Performance Lubricants, LLC; Team Jack Foundation; Mark Burch Motorsports; Tiger Towing; All Pro Aluminum Cylinder Heads, Inc.; All Pro Auto Reconditioning; AutoMeter; Bell Racing USA; Blackbeard; Brown & Miller Racing Solutions (BMRS); Buckwalter Trucking, LLC; C&R Racing; Chalk Stix Torsion Bars; Cody Monoco Racing; Crow Enterprizes, Engler Machine & Tool, Inc.; Factory Kahne FK Shocks; Fibreworks Composites; FK Rod Ends; Fuel Safe Racing Cells; Greber Racing Components; Hoosier Racing Tire; ISC Racers Tape; Jansen Transportation; K&N Filters; Kaiden Kares; Kistler Racing Engines; KSE Racing Products; LogoDaddy Graphics; Max Papis Innovations (MPI); MSD Performance; RaceDiecast.com; Schoenfeld Headers; Shell Shock Paint; Simpson Race Products; T-FAB Custom Metal Fabrication; Vortex Racing Products; Weld Wheels; Wilwood Racing; and Winters Performance Products.
To stay connected with Jason Johnson Racing (JJR), go to www.jasonjohnsonracing.com.
To stay up-to-date with David Gravel and his success and journey on and off the track, as well as to purchase his gear and merchandise, go to www.DavidGravel89.com.