SUNDAY FUNDAY IN MINNESOTA: CARSON MACEDO DRIVES THE LIQUID TRUCKING #41 MAXIM TO A TOP FIVE FINISH IN THE 43RD ANNUAL AGCO JACKSON NATIONALS FINALE AFTER RAIN DELAYED THE RACE ONE DAY
JACKSON, MINNESOTA (June 27, 2021) – After securing his spot in the 43rd Annual AGCO Jackson Nationals with a second place finish on Friday night and a two-night cumulative point total of 850 points, Carson Macedo had to be patient as persistent rain on Saturday pushed the event back 24 hours to Sunday. His 850 points was second to only Kerry Madsen through both preliminary nights. Madsen and Macedo were joined by Brad Sweet and Logan Schuchart as the four "locked in" drivers.
On Saturday morning owners Philip and Brooke Dietz, along with Jaxx Johnson, participated in the 3rd Annual Jackson Nationals 5k run with light rain falling in the morning before Mother Nature picked up as the day went on and postponed the racing festivities set for the night. When the calendar turned to Sunday, Carson and the JJR #41 team woke up and were eager to get back out on the track to compete and race the Liquid Trucking #41 Maxim.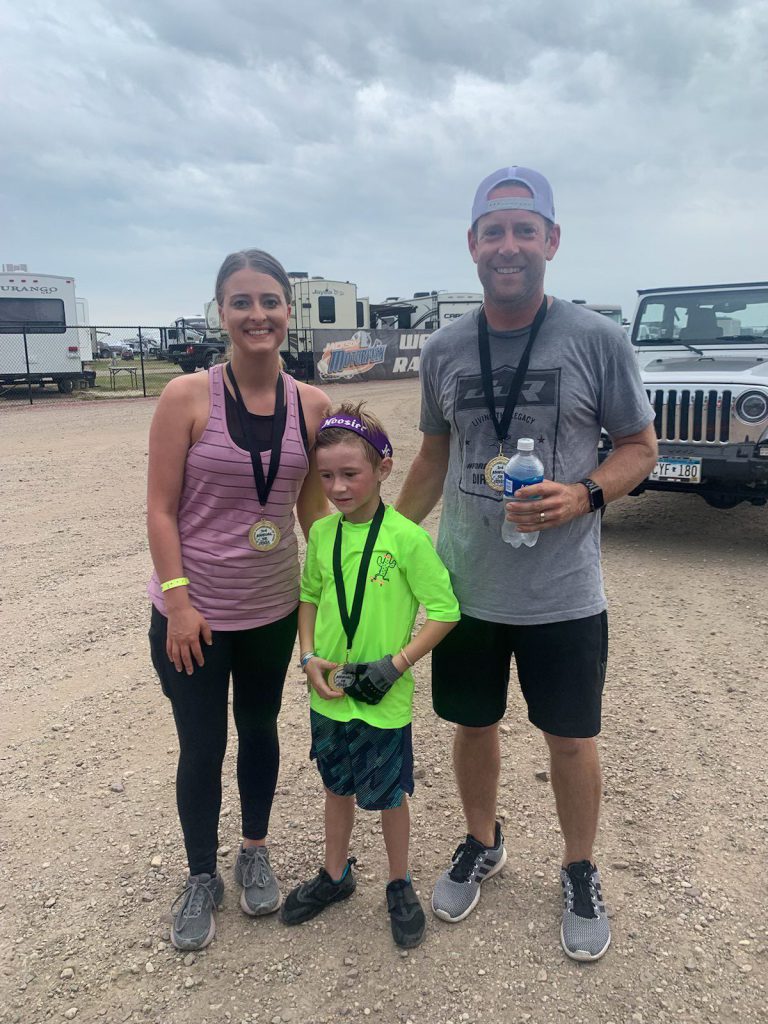 Since they did not have to race in any of the four Qualifier races, Carson and the JJR #41 team watched and took in the action and converted it to information so they could make sure their car was set up and ready got the King of the Hill event, which included the four drivers "locked in" and the winners of each of the four Qualifier races. The track was maintaining its grip even though it was a day race. The King of the Hill replaced the DirtVision Fast Pass Dash as part of the Jackson Nationals format. Rather than a race though it was all about setting the quickest times in three rounds with four drivers. Kind of like time trials. The teams could not make any adjustments to the car once they pulled into the infield. Carson would roll out as part of the final round in the King of the Hill with the finishing order setting the starting grid of the first two rows in the feature. He was joined by Kerry Madsen. Logan Schuchart, and David Gravel. He climbed into his Fibreworks Composite seat with a Sharp Advantage custom fitted insert and buckled into his Crow Enterprizes safety belts as he prepared for his high speed adventure. His first lap clocked in at 13.279 seconds with the second one coming in at 13.305 second. His quickest lap positioned him fourth behind Schuchart who had a lap of 13.122 seconds, Madsen with a lap of 13.134 seconds, and David Gravel with a lap of 13.224 seconds.
Carson Macedo would line the Meyers Constructors/Tiger Towing/Jonestown KOA #41 Maxim up on the outside of row two for the 35-Lap NOS Energy Drink feature finale for the 43rd Annual AGCO Jackson Nationals. Logan Schuchart and Kerry Madsen were in row one with David Gravel and Carson Macedo in row two. When the initial green flag was waved it was Schuchart to the lead with Madsen and Gravel fighting for the second spot. But before a lap could be completed, the #11k of Kraig Kinser got sideways in turn four as he collected Justin Henderson's #7. Both drivers went to the work area but were done for the night. A complete restart for all of the drivers. This time when the field got back up to speed, Carson got sideways on the entry of turn one and went from fourth to seventh in the running order when the first lap was completed. David Gravel drove by Schuchart to lead the early stages of the race. Macedo was mired in a three car battle for position with Donny Schatz and Sheldon Haudenschild. The cool customer from Lemoore, California stayed poised as he was dueling for his spot on the track. On lap 7, Donny Schatz brought out the caution as he rolled to a stop entering turn three with smoke coming from the Ford Performance #15. HE retired to the pit area with mechanical issues. Carson restarted from the sixth position and with his Weld Racing Wheels glimmering as the sun went down drove into the fourth position as he raced by Haudenschild and Madsen on the restart. Logan Schuchart rolled into the lead with Gravel and Sweet chasing. Schuchart was checking out but Carson was staying close to Gravel and Sweet as they navigated through lap traffic. Things happen fast in sprint car racing and you have to make quick decisions. Racing through lap traffic just adds to that complexity for these drivers. Kerry Madsen used lap traffic to his advantage as he closed in on the forty-one. With three laps to go, Madsen and Macedo were dicing for the fourth spot as they encountered Brock Zearfoss. Madsen would make the pass. Macedo would get him back. But in the end Madsen would take control of the fourth position. Logan Schuchart was off in a land of his own and took the $50,000 winner's check by 4.454 seconds over second place finishing David Gravel with Brad Sweet coming home third, Kerry Madsen fourth, and JJR's own Carson Macedo rounding out the top five. Another good run for the forty-one team to cap off the Jackson Nationals.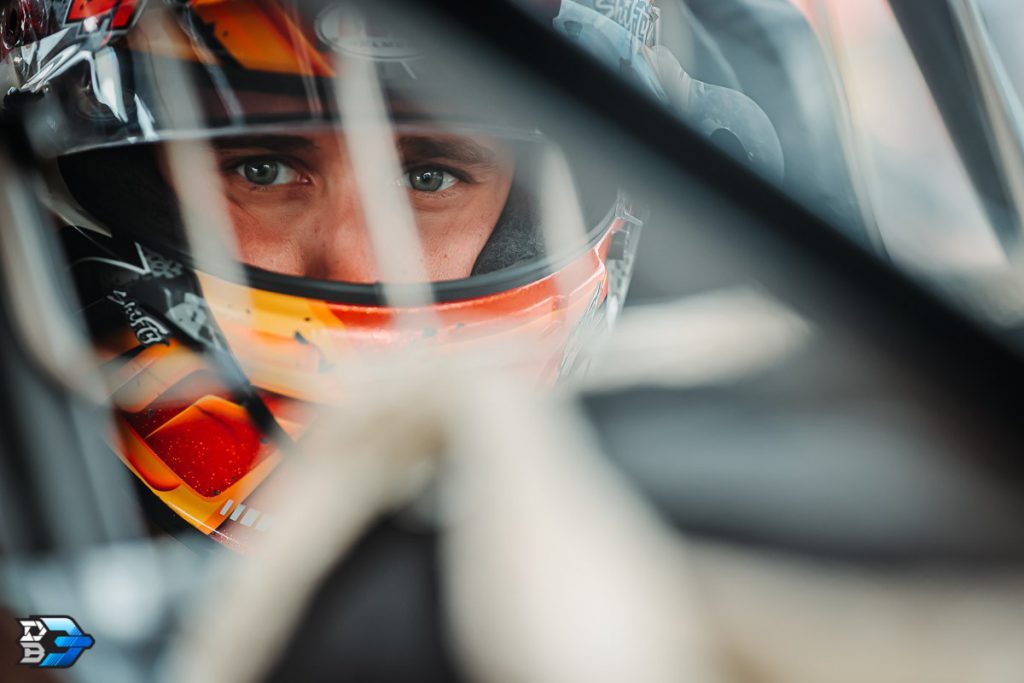 A Top Five Finish in the Jackson Nationals Finale for Macedo and the JJR #41 Team! Photo Credit: DB3
Mesilla Valley Transportation (MVT); Tarlton and Son Inc.; Complete Parts & Equipment Solutions; Saich Family; Border International; Dissolvalloy Downhole Revolution; Jonestown KOA; Durst Inc.; Maxim Racing; The Boyd Family; Liquid Trucking; Meyers Constructors Inc.; Tiger Towing; Pro Powder Coating (PPC); Waco Metal; High Performance Lubricants, LLC; Kistler Engines; Team Jack Foundation; Mark Burch Motorsports; All Pro Auto Reconditioning; K1 Race Gear; AutoMeter; Bandy & Associates Accountancy Corporation; Bell Racing USA; Blackbeard LTD; BR Motorsports; Brown & Miller Racing Solutions (BMRS); Buckwalter Trucking, LLC; C&R Racing; Chalk Stix Torsion Bars; Crow Enterprizes; Engler Machine & Tool, Inc.; Factory Kahne (FK Shocks); Fibreworks Composites; FK Rod Ends; Fuel Safe Racing Cells; Greber Racing Components; Hoosier Racing Tire; ISC Racers Tape; Jansen Transportation; KSE Racing Products; Larry Davis Farms; Logo Daddy Graphics; Mr. Jim's Racing; MSD Performance; RaceDiecast.com; Sam I Am; Schoenfeld Headers; Smith Titanium; T-FAB Custom Metal Fabrication; Vortex Racing Products; Walker Performance Filtration; Weld Wheels; Wilwood Racing; and Winters Performance Products.
To stay connected with Jason Johnson Racing (JJR), go to www.jasonjohnsonracing.com.
To stay up-to-date with Carson Macedo and his success journey on and off the track, as well as to purchase his gear and merchandise directly, visit www.carsonmacedoracing.com.