ROCKY MOUNT, MISSOURI (February 1, 2018) – After an off-season of change and diligent preparation at Jason Johnson Racing (JJR), Jason and Bobbi Johnson are proud to announce they will be driving forward with longtime sponsorship partner Mesilla Valley Transportation (MVT). Together they will again take on the challenge of traveling down the highways across the country to compete against the best in the business in 2018, racing with the World of Outlaws Craftsman Sprint Car Series.
Mesilla Valley Transportation is the leading Truckload Carrier in the country that focuses on safety and specializes in time sensitive service. Their corporate headquarters is based in Las Cruces, New Mexico, with their operational command center in El Paso, Texas, and terminals in Nashville, Denver, Laredo, and Portland.
Mesilla Valley Transportation is one of the largest, most efficient locally-owned transportation fleets in the United States. They genuinely care about what their drivers have to say and treat them like family. That's the MVT difference and the key to their success and their driver's long-term success.
Royal Jones, the President and CEO at Mesilla Valley Transportation shared, "We at MVT are proud to be a part of this never say quit team at Jason Johnson Racing. They have the tenacity and fortitude to go forward no matter what the obstacle." He continued, "We wish them the best in the 2018 WoO season and look forward to seeing the JJR MVT #41 in victory lane many times this year as they chase the championship."
As Jason and the JJR crew finish up preparations to kick off the season in Florida, he took the time to explain, "We have a lot in common with the values-based approach to business the leaders at Mesilla Valley Transportation embrace to build their team and run their successful business operation as a leader in their industry." He continued, "MVT is always looking to drive value in all they do for their customers – the MVT way. And, at JJR we work tirelessly to build value for all of our dedicated sponsorship partners and their products and services – the JJR way."
There will be a familiar face under the hood for the team with Philip Dietz returning to run the team as the Crew Chief. Over the winter, the 2016 WoO Crew Chief of the Year has been working extremely hard to get all the equipment ready for the upcoming season. In addition to our trusted Crew Chief, we are excited to introduce two new members to our JJR family and team:
Tyler Elliott joins the team as Car Chief and brings a dedicated work effort along with his proven experience to the team. The Missouri native comes to JJR from Loyet Motorsports and is eager to hit the road this season with team.
Patrick Dudzinski comes on board as the Tire Specialist. The Pennsylvania-born specialist is not new to racing as he comes to our team with experience helping Moody Motorsports and the ZEMCO team that run regularly against the always tough PA Posse.
This season's 90 race schedule for the JJR #41 team will kick off at the 47th Annual DIRTcar Nationals at Volusia Speedway Park on February 7th and conclude in Concord, North Carolina at the World Finals on November 3rd. The team's journey across the country will hit many points from the North to the South, as well as, from the East to the West. Jason, Bobbi, Jaxx and the entire team are looking forward to heading down the highway with MVT in 2018 and beyond!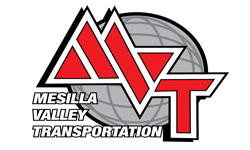 Truckin' Forward with Mesilla Valley Transportation (MVT)!

In addition to MVT, we are pleased to represent all of our dedicated and loyal supporters:
Saich Family; Jonestown KOA; Dissolvalloy Downhole Revolution; Waco Metal; Fischer Body Shop; Maxim Racing; Pro Powder Coating (PPC); Valvoline; P1 Performance Racewear; All Pro Aluminum Cylinder Heads, Inc.; AutoMeter; Bell Racing USA; Brown & Miller Racing Solutions (BMRS); Chalk Stix Torsion Bars; Crow Enterprizes, Engler Machine & Tool, Inc.; Fibreworks Composites; FK Rod Ends; Factory Kahne Shocks; Fuel Safe Systems; Greber Racing Components; Hoosier Racing Tire; ISC Racers Tape; K&N Filters; Kistler Racing Engines; KSE Racing Products; Max Papis Innovations (MPI); MSD Performance; Schoenfeld Headers; Shell Shock Paint; Vortex Racing Products; WELD Racing; Wilwood Engineering; Winters Performance Products; and, www.racediecast.com.