ROCKY MOUNT, MISSOURI (November 4, 2020) – Change, although most usually try to resist it, is a natural part of life and really essential for continued evolution and success. That is applicable and true for all forms of business too, including racing. We believe there is a success plan and pathway for Jason Johnson Racing (JJR) and we are going to continue to relentlessly chase our dreams moving forward with the World of Outlaws NOS Energy Drink Sprint Car Series. Our goal is not only to win for our fans, but also to be dedicated business partners to all of our committed and hard-working sponsorship partners. We realize we may never have the most, but we will always commit to doing our absolute best with what we are so blessed to have along the way. As the 2020 season end approaches though, we want to share some upcoming changes that are part of our evolution and success journey.
WITH GRATITUDE AND APPRECIATION WE SAY GOODBYE TO DAVID GRAVEL:
When the final checkered flag flies at the Last Call event at The Dirt Track at Charlotte, with unwavering gratitude and appreciation we will bid farewell to David Gravel as we wish him nothing but the best as he continues to pursue his racing dreams after two very successful seasons behind the wheel of the JJR #41 that includes many proud accomplishments:
3 New Track Records (NTRs) – 10.578 seconds at Skagit Speedway (08/30/2019); 15.672 seconds at Calistoga Speedway (09/14/2019); and most recently 12.599 seconds at Eldora Speedway (09/23/2020)
36 Quick Times
22 Victories (16.54% Success Rate)
79 Top 5 Finishes (59.39% Success Rate)
115 Top 10 Finishes (87.46% Success Rate)
2019 (14 Wins) – Notable wins include: 59th Annual Knoxville Nationals, Inaugural Jason Johnson Classic, 8th Annual Capitani Classic, Don Martin Memorial Silver Cup and sweeping the World Finals
2020 (8 Wins) – Notable wins include: Governors Reign, Champion Oil Summer Nationals, The One & Only – Night #2, Badger 40, Drydene 40, Commonwealth Clash and the opening night of the 58th Annual Champion Racing Oil National Open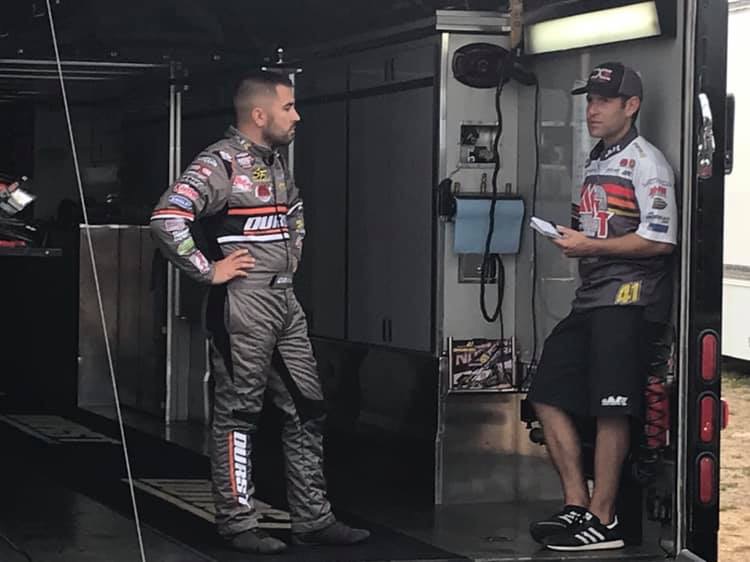 WELCOMING CARSON MACEDO TO THE JJR #41 TEAM IN 2021:
As Alexander Graham Bell proclaimed, "When one door closes, another one opens." We are honored and privileged to welcome Lemoore, California's own Carson Macedo to the JJR #41 team in 2021. After he stepped up and helped raise all of our spirits as he kept the dream alive during our most difficult time during the summer of 2018, we are so pleased to have the 2019 WoO Rookie of the Year, who is currently fifth in the season long point standings, back full-time as an integral and valued part of the team. His welcoming smile and fierce determination, when combined with his talent, skills and tenacity behind the wheel make him a contender every night when racing against the best in the business. We are excited to have him join our team and look forward to celebrating the many successes as a team we achieve together as we race towards our mutual set of goals.
Bobbi Johnson explains, "It is such a blessing to have the opportunity to welcome Carson back. He has always had a special place in all of our hearts, especially Jaxx's and mine, since he courageously stepped in and drove our car after Jason's accident." She continued, "Carson's values, focus, team-oriented approach and goals align with our team and we look to get off to a fast start in 2021 with him behind the wheel. We certainly welcome him, his family and his long-time supporters to our team."
PHILIP DIETZ TAKING ON OWNERSHIP ROLE WITH JJR:
As Jaxx continues to grow up, and the demands of life and parenting increase for Bobbi, Philip Dietz along with his wife Brooke will step up as ownership partners to continue to build the legacy of Jason Johnson Racing (JJR) moving forward. As owners they are excited to have the opportunity to focus on driving long-term success. In addition to being the crew chief, as the operating managing partner at JJR, Philip will be responsible for directing all of the daily racing operations, strategy, and sponsorship partner relationships. Bobbi will focus solely on operating the merchandise side of the business to serve our driver and fans. The poised and humble leader shared his perspective, "I'm grateful for this opportunity and equally excited with the opportunity to work with Carson again. I am confident in our team and know we will work extremely well together. I look forward to realizing success quickly on and off the track. Carson has made a name for himself, so his passion, family values, team orientation, talent and experience will be valuable assets for our team." He concluded, "With the unwavering support from our sponsors, I feel honored to have an increased vested interest in JJR as an owner and have the opportunity to continue Jason's legacy and dream. I look forward to helping put Carson and the JJR #41 back in victory lane throughout 2021 and for many years to come!"
Carson Macedo shared his perspective, "I cannot express enough how extremely humbled and grateful I am for the opportunity to be back in the JJR #41. Bobbi Johnson and everyone involved has continued to make this team a first class organization with so many amazing people and supporters." He continued, "Back in 2018, I got the opportunity to work with Philip Dietz. Philip is an extremely dedicated and talented individual and I have no doubt that together we can accomplish some amazing things. I look forward to continuing Jason's legacy and hope I can make his family and everyone involved very proud. Bring on 2021! "
Please join all of us at Jason Johnson Racing in thanking David Gravel and wishing him continued success, while welcoming Carson Macedo to our JJR #41 team!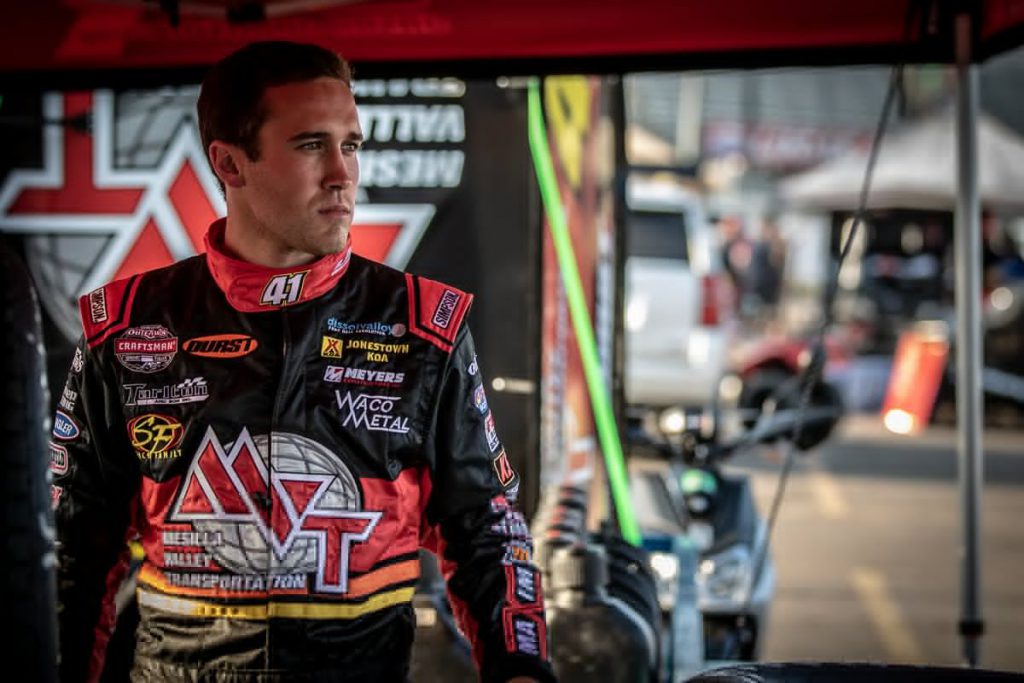 We are proud to represent all of our dedicated and loyal supporters:
Mesilla Valley Transportation (MVT); Saich Family; Tarlton and Son Inc.; Complete Parts & Equipment Solutions; Meyers Constructors, Inc.; Durst Inc.; Dissolvalloy Downhole Revolution; Weikert's Livestock; Maxim Racing; The Boyd Family; Jonestown KOA; J.R.C. Transportation, Inc.; Pro Powder Coating (PPC); Waco Metal; High Performance Lubricants, LLC; Team Jack Foundation; Mark Burch Motorsports; Tiger Towing; All Pro Auto Reconditioning; AutoMeter; Bell Racing USA; Brown & Miller Racing Solutions (BMRS); Buckwalter Trucking, LLC; C&R Racing; Chalk Stix Torsion Bars; Crow Enterprizes; Engler Machine & Tool, Inc.; Factory Kahne FK Shocks; Fibreworks Composites; FK Rod Ends; Fuel Safe Racing Cells; Greber Racing Components; Hoosier Racing Tire; ISC Racers Tape; Jansen Transportation; Kistler Engines; KSE Racing Products; LogoDaddy Graphics; Max Papis Innovations (MPI); MSD Performance; RaceDiecast.com; Schoenfeld Headers; Shell Shock Paint; Simpson Race Products; T-FAB Custom Metal Fabrication; Vortex Racing Products; Walker Performance Filtration; Weld Wheels; Wilwood Racing; and Winters Performance Products.
To stay connected with Jason Johnson Racing (JJR), go to www.jasonjohnsonracing.com.
To keep pace with David Gravel and to purchase gear and merchandise, go to www.DavidGravel89.com.
To stay up-to-date with Carson Macedo and his success journey on and off the track, as well as to purchase his gear and merchandise, visit www.carsonmacedoracing.com.